Events
Exhibition: Penang's ICC · HK$2M+
Event Details
Date 11 & 12 December, 2021 (Sat & Sun)
Time 11am - 7pm (By appointment only)
Venue JW Marriott Hong Kong Hotel - 3rd Floor, Man Ho Lounge
PICC (Penang International Commercial City) Project Highlights:
Penang's first smart city! Comprising of residences, shopping mall, A-grade offices, 5-star hotel, medical centre, park and more
Direct connection to an LRT station
Proximity to the Bayan Lepas Free Trade Zone over 300 MNCs and 3,000 SMEs
Prime location next to the prestigious Penang Golf Club and Convention Centre
About Muze at PICC
Prices from approx. HK$2M for 1,000q.ft.+ apartments, including 2-3 parking spaces
Muze is PICC's first residential phase
Smart home appliances included
Over 70 facilities such an infinity pool, gym, mini theatre, basketball court etc.
Hunza Care property management service available
For every successful purchase during this event, we will offer a 10% discount
Penang in a nutshell
A scenic coastal city situated on the northwestern part of Malaysia
It is one of the most economically vital regions in the country and it is the second largest city by population
Ranked as "Malaysia's most liveable city" by ECA International
Among the 13 states in Malaysia, Penang is the only state with Chinese-ethnic majority
As former British colony, the British commonwealth legal system is utilised
Daily direct flights from Hong Kong
PICC's Master Plan & Show Flat Walk-through | Click the "Subtitles/close captions (c)" icon to turn on English subtitles!
Satisfy your day-to-day needs within walking distance
PICC was formulated to be "integrated" – a web of interlinked bridges bind the community together to create a new and energized formula of life. All components are connected by covered pedestrian walkways enabling residents to benefit from the utmost of convenience.
Muze features over 70 facilities spread across 7 levels
Besides a grand lobby, the ground floor also features sports and recreation with a Multi-purpose Court and outdoor gym. Residents may also find a Pocket Forest for exploring nature.
Level 11 is a generous social area for residents to celebrate the joys of living together. There is a Community Hall and Kitchens for hosting feasts. Children will enjoy a well-equipped playground while those seeking repose will appreciate the Yoga Deck and tranquil seating areas.
The Chillscapes areas of level 23 to 26 are dedicated to playtime and entertainment. Enjoy the garden lounge or play video games at the E-games Room or find quiet inspiration at lush gardens.
The Muze Club at levels 40 and 41 of each tower are gardens in the sky. These exclusive floors offer cutting-edge entertainment and facilities such as a Mini Theatre and Karaoke Room, Sky Gourmet Dining with views facing a golf course, an Executive Lounge as well as wellness zones and more.
Type B Show Flat · 1,550 sq.ft. · 3 bedrooms + 1 study room
Type F Show Flat · 1,281 sq.ft. · 3 bedrooms
Type E Show Flat · 1,098 sq.ft. · 3 bedrooms
Proximity to the Bayan Lepas special economic zone, housing manufacturing facilities of over 300 multinational companies and 2,000 SMEs
Bayan Lepas is an up-and-coming district found on the southwestern part of Penang Island. It is also where the Penang International Airport and the Free Industrial Special Economic Zone is found – housing over 300 multinational firms and 2,000 SMEs with established manufacturing facilities and assembly lines here at this bustling hub. In fact, Penang's renowned moniker of "Silicon Valley of the East" was taken after this zone, truly the lifeblood of this state's economy. The Southwest District of Penang has been earmarked by the state government as a major focus in its 'Penang 2030' economic transformation plan that aims to improve infrastructure, amenities and living exuberance.
In view of promoting a dynamic new economy on the island, PICC offers well-equipped A-grade offices designed for Business Process Outsourcing (BPO). Here global companies will contract non-primary activities to local third-party providers for services such as finance, human resource, procurement and IT support.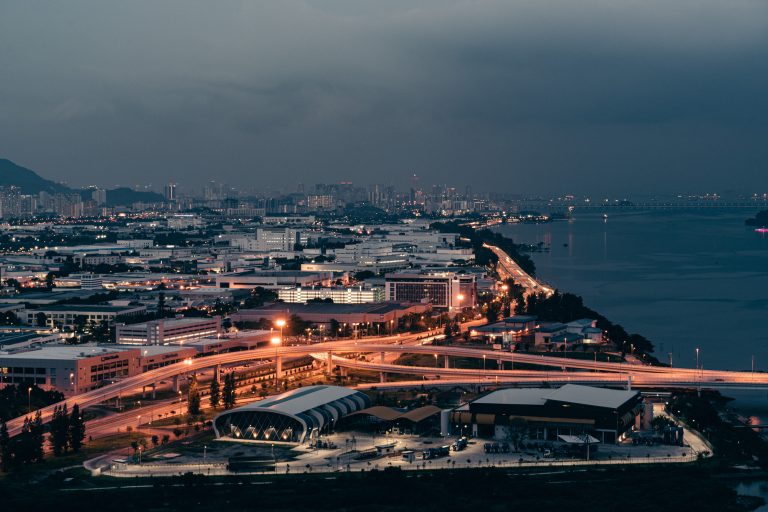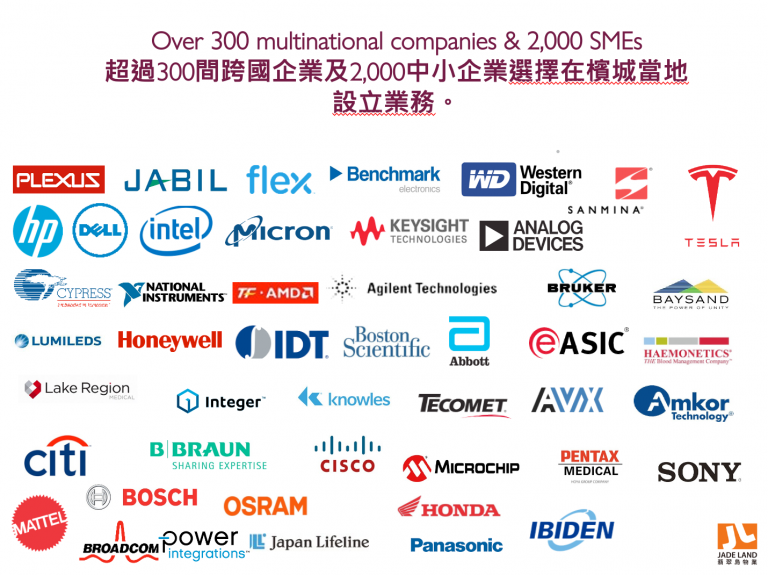 Infrastructure Upgrades
The state government is investing approximately HK$46 billion in the 10-year Penang Transport Master Plan with the purpose of enhancing the infrastructure of Penang Island and the Mainland. This includes incorporating monorail and Light Speed Rail (LRT) transit lines, tram lines, additional main highways and an undersea tunnel.
Within PICC, the developer is implementing a comprehensive future traffic plan to ease traffic and to create unparalleled connectivity on the main road via constructing a 4-lane 2-way underpass (leading directly to the airport), a 2-lane directional flyover leading vehicles directly into the complex and a seamless LRT station access.
School Network
Prince of Wales Island International School
Straits International School
Fairview International School Penang
E-Bridge Preschool Penang (Bayan Baru)
University Sains Malaysia
INTI International College Penang
Universiti Teknologi Malaysia Space Pulau Penang
Inquire now about Muze@PICC (Penang International Commercial City)!
Disclaimer
Jade Land Properties (HK) Limited 翡翠島物業(香港)有限公司 and the respective vendor give no warranty as to the completeness or accuracy of the information contained herein. Travel times are approximate and are sourced from Google Maps. The selling price is correct at the time of printing. The information contained herein does not form part of an offer or contract. Prices and details are correct at the time of publishing. Our sales representative for overseas property work exclusively in relation to properties outside Hong Kong and, unless stated otherwise, are not licensed under the Estate Agents Ordinance to deal with Hong Kong properties. Property No.: JL0003. Date of Advertisement: 28 June, 2019. SPOB No.: C-057255-A000. Agent: Jade Land Properties (HK) Limited. EAA Licence No.: C-057255. Place of business: Unit 701, 7 Floor, Winway Building, 50 Wellington Street, Central, Hong Kong. Developer Licence No.: 10294-304-2021/0373(L) Advertisement and Sale Permit No.: 10294-304-2021/0373(P). Approving Authority: Majlis Bandaraya Pulau Pinang. Purchasing uncompleted properties situated outside Hong Kong is complicated and contains risk. You should review all relevant information and documents carefully before making a purchase decision. If in doubt, please seek independent professional advice before making a purchase decision.