Events
Preview: 250 City Road Zone 1 London
Event Details
Date By appointment
Time 11am-6pm
Venue UG/Floor, Winway Building, 50 Wellington Street, Central
Leading developer Berkeley Homes' landmark development in Central London and in the heart of Tech City, one of London's most exciting new locations · Register for a private consultation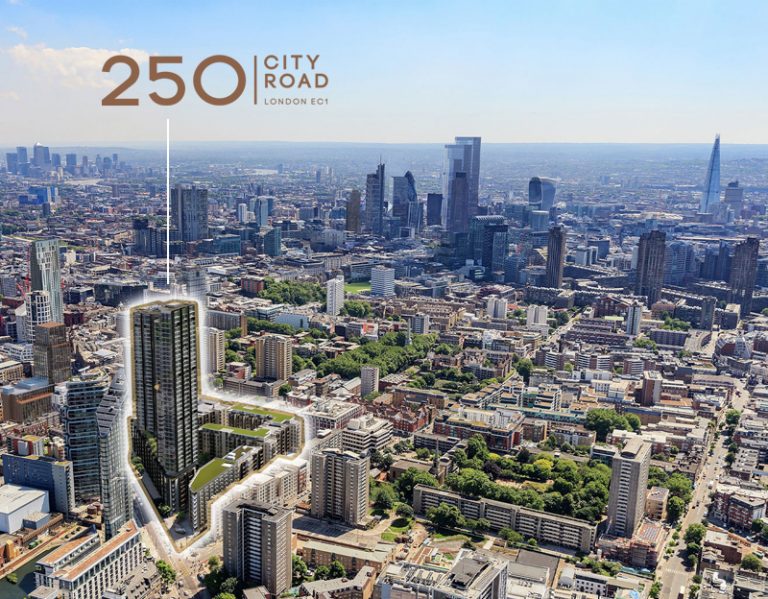 Valencia Tower · Key Highlights
Located at the pivotal point between Old Street and Angel tube stations just 8 and 10 minutes away. The entertainment of Upper Street and buzz of Tech City are also within a 10-minute walk.
Crafted by listed-company, Berkeley in collaboration with world-renowned architects Foster+Partners
1.9 acres of Wi-Fi enabled landscaped gardens
41,000 sq.ft. of Grade A iBasin office space
30,000 sq.ft. of convenient retail and leisure space including shops bars and restaurants
190 bedroom nhow boutique hotel
5-star facilities: indoor swimming pool, spa, gym, yoga studio, screening room, residents' lounge, business lounge, 24-hour concierge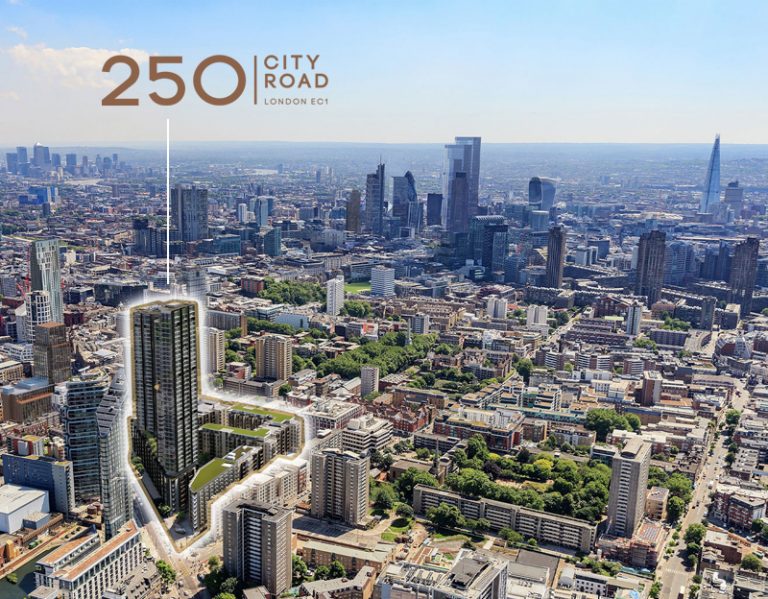 250 City Road is located next to the Old Street Silicon Roundabout, also known as London's Tech City, with the area fast becoming an elite global hub of fintechs.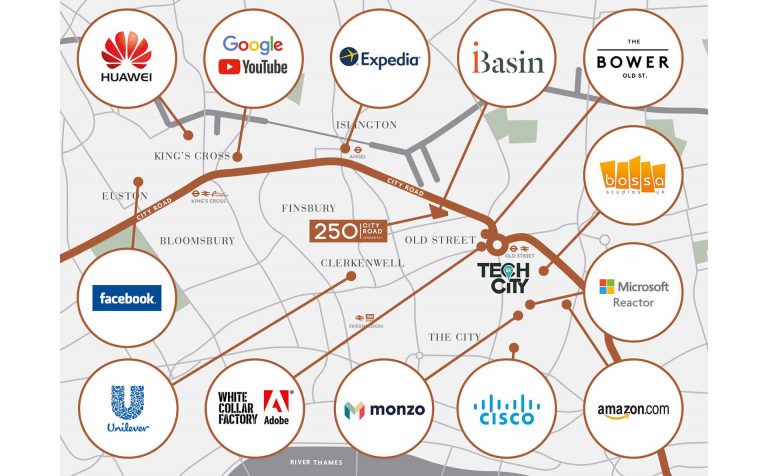 Tech City/Financial Technology (Fintech)
Significant new technology and digital employment opportunities are creating a strong demand for housing
Home to Microsoft, Amazon, Google, Intel and many more companies.
London is the world's No. 1 for investment in fintech firms; £28 billion of investment in UK fintech sector since 2015
The Digital Tech sector already accounts for 915,471 job openings in London, and Islington is forecast to have one of the highest rates of job creation in the coming years
Google's head office is now open in King's Cross, employing 7,000 people by 2020 in a major boost to Britain's technology sector after Britain's vote to leave the EU. This will boost the demand for residential housing.
There are estimated to be some 3,228 registered companies per square km in the EC1V postcode alone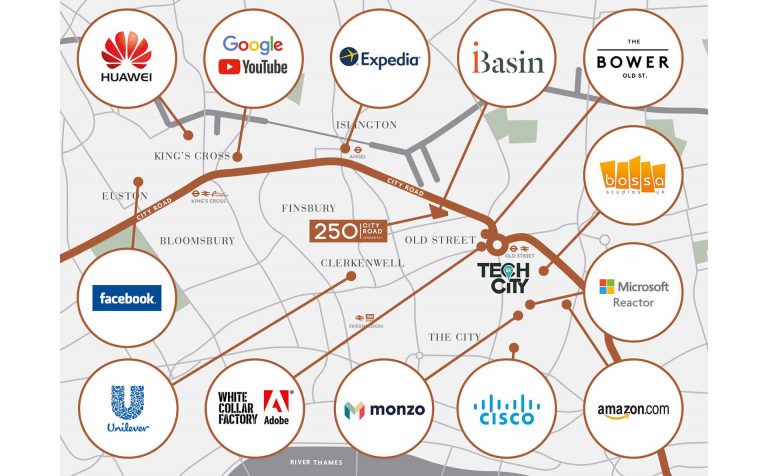 250 City Road's Project Overview Video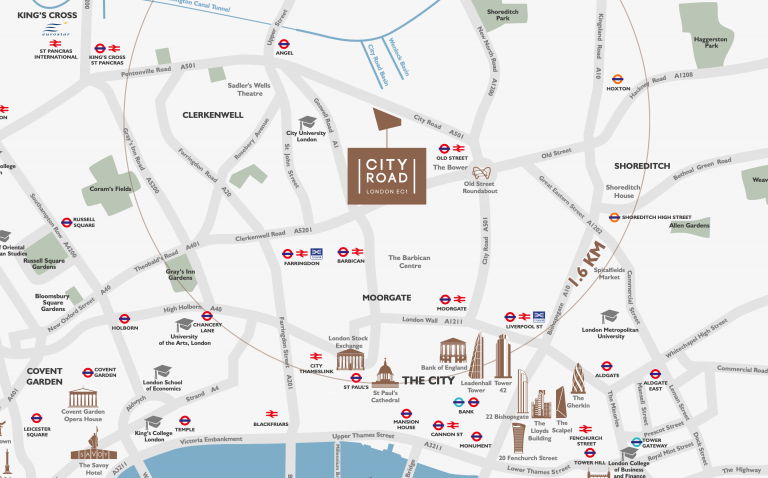 Location
On Foot
8 minutes to Old Street tube station
16 minutes to Farringdon tube & cross rail station
Via Underground from Old Street
1 minutes to Moorgate (CBD)
5 minutes to King's Cross / St Pancras
7 minutes to London Bridge
26 minutes to Canary Wharf
25 minutes to Bond Street
32 minutes to Paddington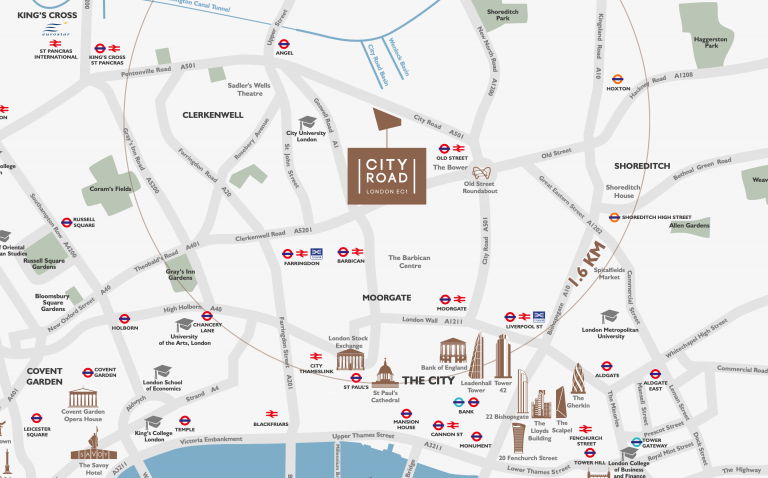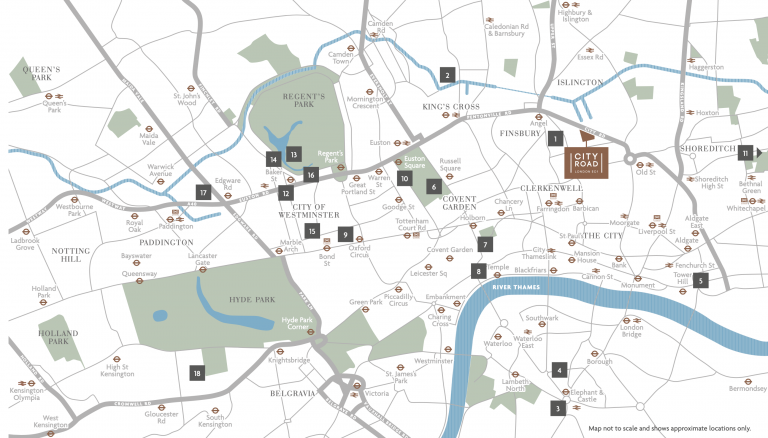 Top University Network
London's top universities are within easy reach of 250 City Road; with many so close you can go from your living room to classroom in less than half an hour.
Universities on Foot
City University London 7-min
Universities from Old Street Underground*
University of the Arts London – Central St Martins (King's Cross St. Pancras) 5-min
London School of Economics (Holborn) 12-min
King's College London (Temple) 14-min
University College London (Euston Square) 16-min
Royal Academy of Music (Regent's Park) 20-min
Imperial College (South Kensington) 24-min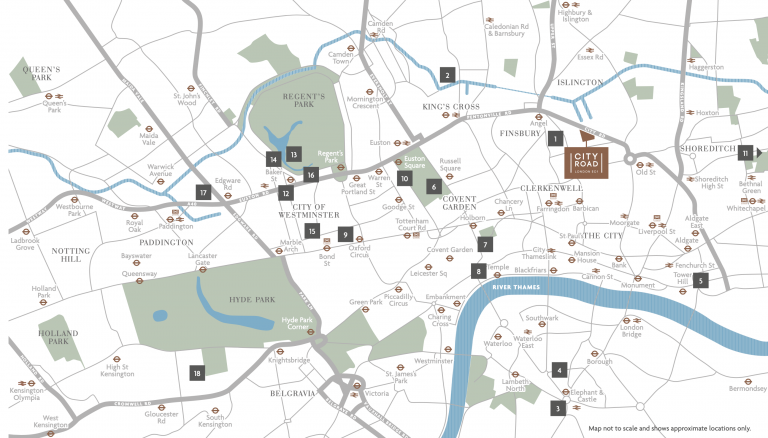 250 City Road offers the perfect balance between comfort and functionality:
Wi-Fi enabled Landscaped gardens with public art
41,000 sq.ft. of iBasin London's Most Dynamic New Co-working Office Space
30,000 sq.ft. of retail space
Luxury 4* hotel by nhow
24-hour Concierge
Fitness & Yoga Studio
Spa & Pool
Business & Residents' Lounge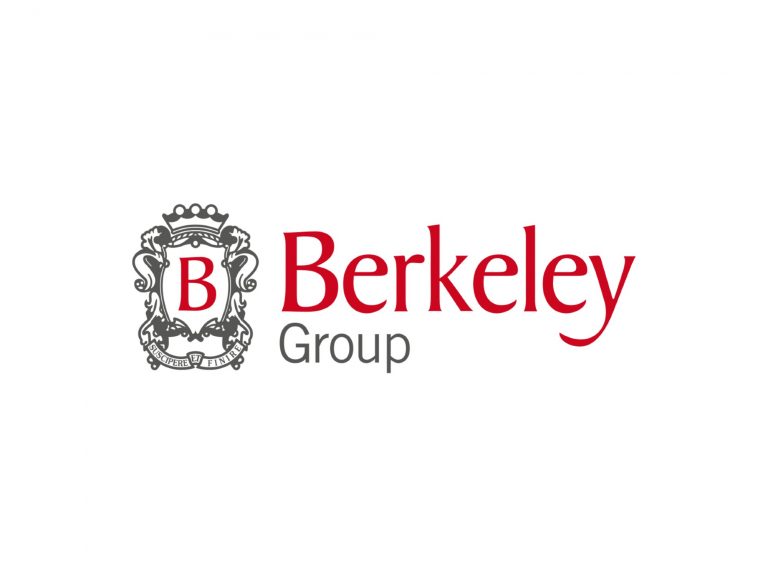 The Developer
Founded in 1976, Berkeley is a leading developer of outstanding homes and has won numerous awards for quality, design and customer service. This includes the accolade Britain's Most Admired Company 2017. Quality is at the heart of everything Berkeley does, not only in the homes we build, but in our commitment to customer service, green living and the regeneration of brownfield sites. All Berkeley developments are designed to permanently enhance the neighbourhood in which they are located through excellence in design, sensitive landscaping, sympathetic restoration and impeccable standards of sustainability.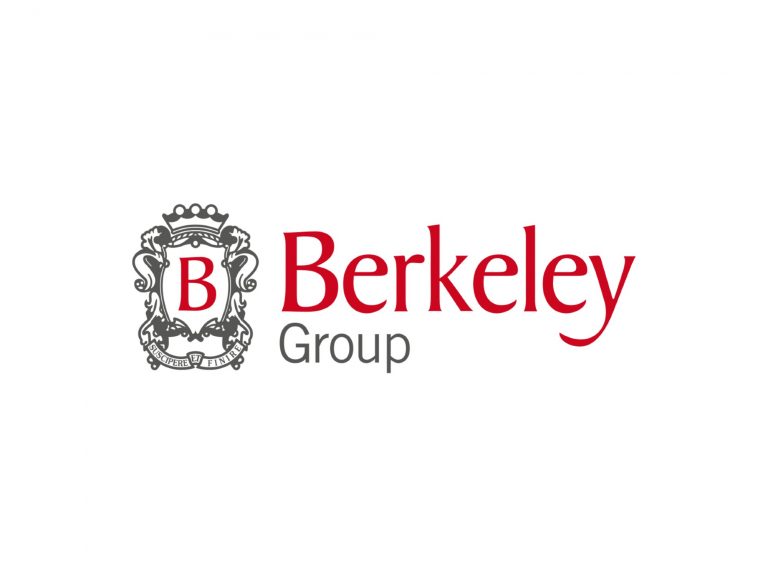 Architects
Foster + Partners is one of the most innovative architectural practices in the world with past projects including The Gherkin, Wembley Stadium, London City Hall, Hong Kong International Airport, Russia Tower and Kuwait International Airport.

Disclaimer:
Jade Land Properties (HK) Limited 翡翠島物業(香港)有限公司 and the respective vendor give no warranty as to the completeness or accuracy of the information contained herein. Travel times are approximate and are sourced from Google Maps. The selling price is correct at the time of printing. The information contained herein does not form part of an offer or contract. Prices and details are correct at the time of publishing. Our sales representative for overseas property work exclusively in relation to properties outside Hong Kong and, unless stated otherwise, are not licensed under the Estate Agents Ordinance to deal with Hong Kong properties. Purchasing uncompleted properties situated outside Hong Kong is complicated and contains risk. You should review all relevant information and documents carefully before making a purchase decision. If in doubt, please seek independent professional advice before making a purchase decision. Property No.: JL0008. Date of Advertisement: 7 January, 2021. SPOB No.: C-057255-A000. Agent: Jade Land Properties (HK) Limited. EAA Licence No.: C-057255. Place of business: Unit 701, 7 Floor, Winway Building, 50 Wellington Street, Central, Hong Kong.